Below are the Landmarks and Location Actions of all known locations in the Runeheim Theater.  
Virtue and Vice mechanics are coming soon!
The Greywater
Plains x3
Coastal
Forest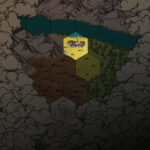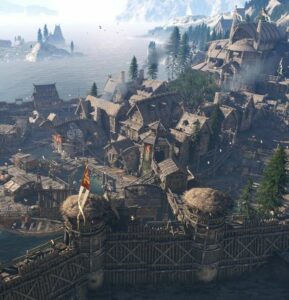 Landmarks
Fort (House Dragomir)
-Military Armorer (House Dragomir)
-Archery Range (House Dragomir)
-Quartermaster (House Dragomir)
Paths
Church (Runeheim Diocese)
-Iconostasis of Mithriel
Smithing District
Needleworker's Workshops
Carpenter's Workshops
Tavern (The Disinherited)
Ruin (Red Runes – Fully Explored)
Ruin (Dwarven Oubliette – Fully Explored)
Ruin (Sinkhole)
Graveyard
Stockpile: 5 Lumber, 5 Stone, 25 Imperial Rations, 2 Unidentified Food?
Demographics
2 Merchants (Gothic)
4 Gentry (Gothic)
1 Peasants (Gothic)
2 Merchants (Njordic)
1 Peasants (Njordic – Unemployed)
1 Merchants (Njordic – Unemployed)
Virtues
Law: 4
Tradition: 1
Commerce: 4
Vices
Darkness: 3
Exploitation: 3
Decadence: 1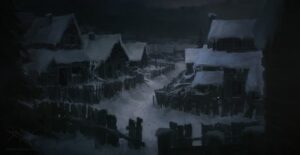 Downtimes Available
Needleworker's Workshop: Take 2 Needlework Actions.
Improved Blacksmith's Workshop: Take 5 Blacksmithing Actions.
Carpenter's Workshop: Take 2 Carpentry Actions.
Tavern: Take 2 Streetwise Actions for 1 silver
Ruins: Use the Archaeology Technique to clear debris and open up new areas at a ruin, generating a Trial
Landmarks
Farming Village
-3 Fields (5 more actions to upgrade)
-Barns
Paths
Demographics
1 Peasants (Gothic)
1 Peasants (Njordic)
Virtues
Commerce: 3
Vices
Darkness: 1
Exploitation: 2
Downtimes Available
Farming Village: Procure Food equal to Farming Skill, Vegetables equal to (Farming Skill x Fields)
Downtimes Available
Ruin: Use the Archaeology Technique to clear debris and open up new areas at a ruin, generating a Trial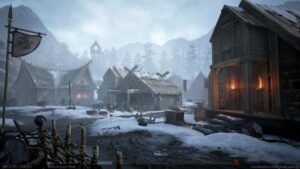 Landmarks
Forester Village
-Clearcutting Progress 0 (6 actions til next level)
Paths
Virtues
Commerce: 1
Vices
Darkness: 1
Downtimes Available
Forester Village:  Procure Lumber equal to Forestry Skill, modified by Clearcutting Progress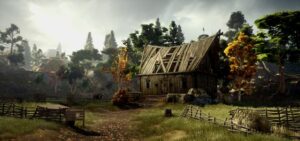 Landmarks
Farming Village
-1 Fields (7 actions til next level)
-Hemp Crofts
Paths
Virtues
Commerce: 2
Vices
Darkness: 1
Exploitation: 1
Downtimes Available
Farming Village:  Procure Food equal to Farming Skill, Hemp equal to (Farming Skill x 3) and one Canvas
Síðasta Vörður, the Last Sentinel
Mountains x3 Coastal Hills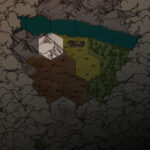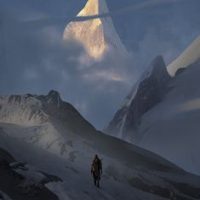 Landmarks
Stone Mining Village
-Shaft Depth 0 (5 actions til level up)
Paths
Virtues
Commerce: 1
Vices
Darkness: 1
Downtimes Available
Stone Mining Village:  Procure Stone equal to Mining Skill, modified by Shaft Depth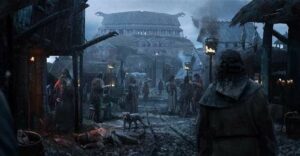 Landmarks
Iron Mining Village
-Shaft Depth 2 (10 actions til level up)
-Smeltery
Paths
Demographics
1 Peasants (Gothic)
1 Peasants (Njordic)
Virtues
Commerce: 2
Vices
Darkness: 1
Exploitation: 1
Downtimes Available
Iron Mining Village:  Procure Iron Beams equal to Mining Skill, modified by Shaft Depth, Soft Iron equal to (Mining Skill x 3), and Hard Iron equal to Mining Skill
c9 placeholder
Mountains x3
Coastal
Hills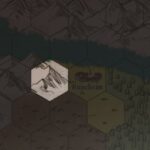 c13 placeholder
Forest  x3
Coastal x2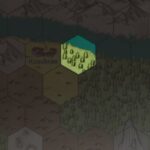 Rimfrost Hals
Coastal x3
Forest
Tundra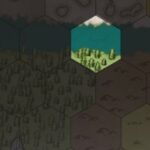 Förrädarpass
Coastal x3
Tundra
Hills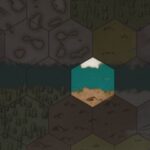 Land Bridge connecting the Northern and Southern shores of the Kaltlina
c25 placeholder
Coastal x3
Mountains x2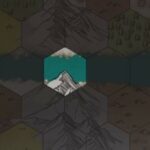 Large Stone Structure – Availible for Archaeology
Haedepor
Hills (Haedepor – Grazing Commons
Mountains x2
Hills x2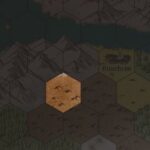 d12 placeholder
Plains x3
Forest
Hills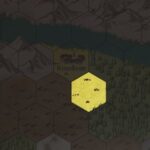 e 5 placeholder
Forest x3
Mountain
Hills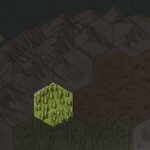 e17 placeholder
Forest x3
Mountains
Hills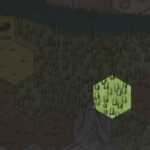 Collapsed structure covered in foliage and debris- Availible for Archaeology
G7 Placeholder
Forest x4
Tundra