Meet our team! They're the apple of our collective eye.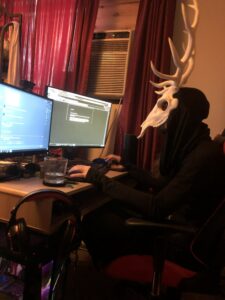 Paul has been larping for ten years, and has been a Senior Staffer at Gothic: the Lion Age since shortly after it was founded. 
As Head of Staff at Gothic: Luisant, Paul is excited about creating powerful interpersonal scenes and atmospheric spooky props. When not actively running game, they can be found haunting the woods in true cryptid fashion.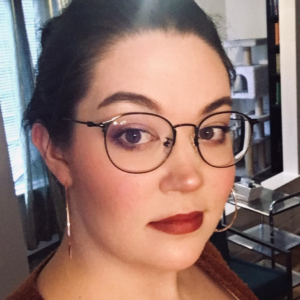 Charlotte has been larping for roughly ten or so years, and finds great joy in making spaces for players to be in game, to find plot or roleplay. They will be found in the kitchen playing Poppy, and instigating drinking games.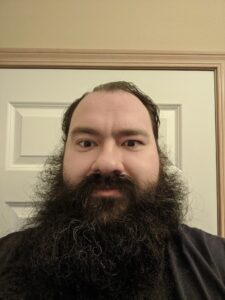 A fifteen-year LARP veteran, Andrey enjoys building intentional communities and exploring the consequences of choice.
Andrey can often be found playing Ludovic, the Earth mage. In the Gothic ticketing system, he goes by Grau-Usu.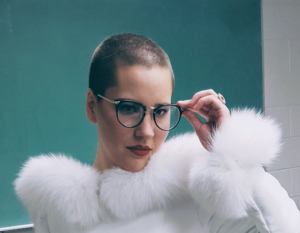 Aoife is indescribable and unknowable. Like a Biblical angel, except that you should be very, very afraid.

Aoife can most often be found playing Ginny the Tavern Keep. They go by Blanket Lord in the Gothic ticketing system.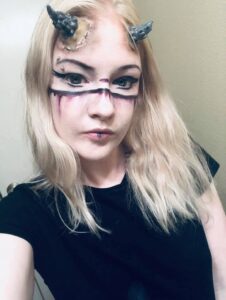 Magdalen has been in the larp scene for five years, three of those years having been spent as senior staff at Gothic: The Lion Age.
As co-Head of Staff for Gothic: Luisant, Magdalen values the community-building potential that LARPs hold, and the joy of collaborative creation between staff and players. She takes an active role in handling logistics both on and off site and plays roles that will later be revealed. 
Magdalen goes by Lurian in the Gothic ticketing system.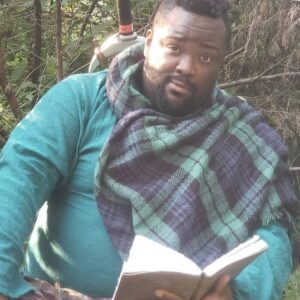 Rex has been involved with the local LARP scene for around two years, his first LARP being Gothic: The Lion Age. In his two decades of roleplaying he's come to appreciate rich and intricate world and character building and truly value collaborative exploration of existing themes. 
Rex will often be found playing Jean-Luc, Luisant's resident knight. 
They go by Melandiel in the Gothic ticketing system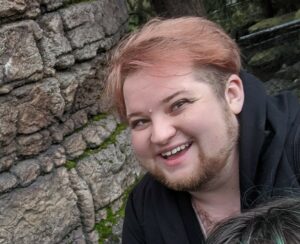 Grey has been in the larp scene for about seven years now. His very first larp was the original Gothic: The Lion Age. He focuses on creating communities that strive to be inclusive, with a particular emphasis on accessibility and queer representation.

Grey can most often be found playing Chevreuil the Florist or in ST camp, managing the flow of plot.
He goes by Vectra on the Gothic ticketing system.