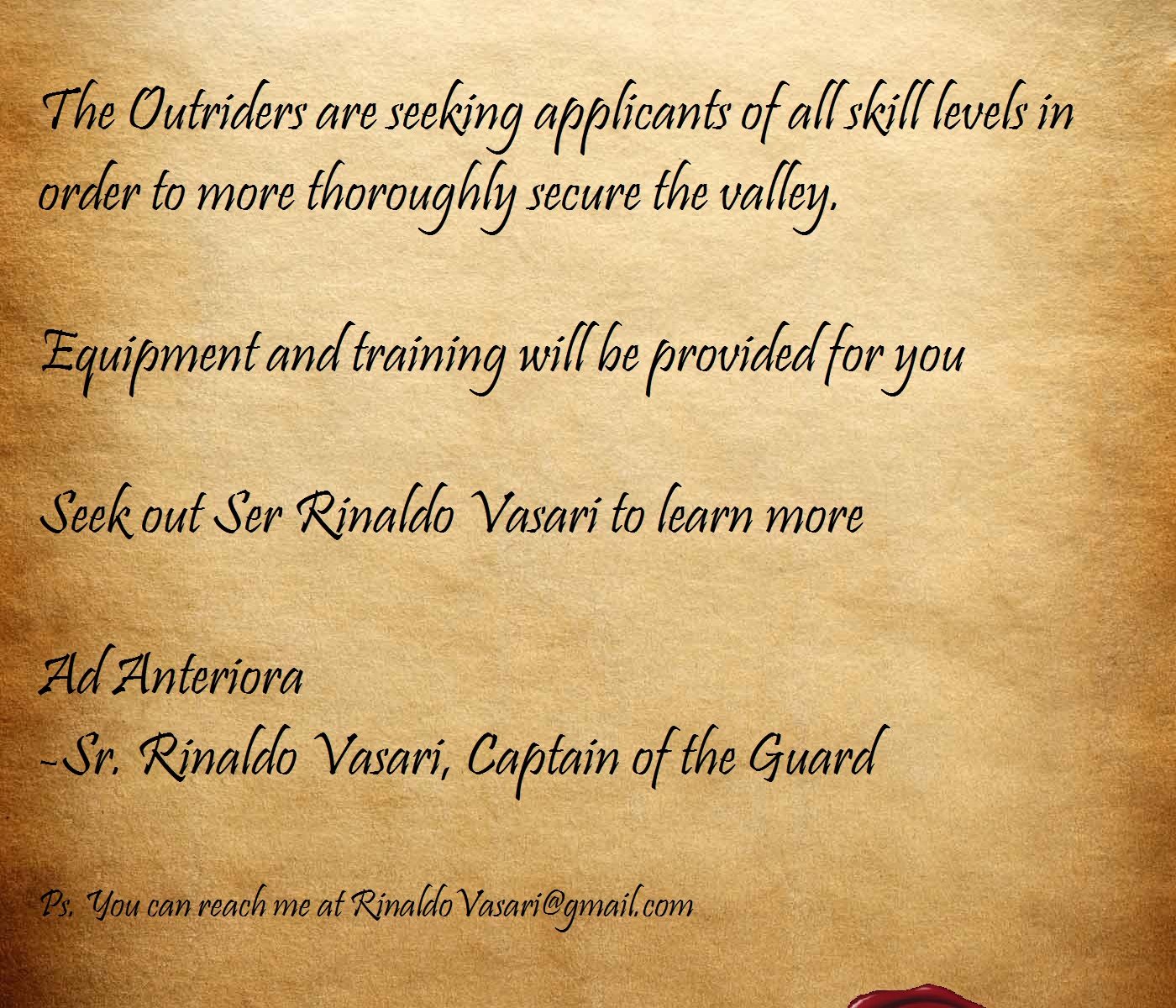 Posted publicly and cried alongside normal news.
Lord Giotolli,
I feel it is my duty to inform you of the current disposition of the young lords Giotolli, and their entourage in Stragosa.
Pietro has established himself well as a calming voice and cool head in the field of Saragossa, in both private matters and public. He has been entrusted as magistrate of one of the cities districts, and is taking great steps toward improving both the living conditions in the district as well as the economic flow through it.
Giovanni has been entrusted with a parcel of land a few leagues outside the city, and hes taken to managing it like a fish to water. His strong head for business has turned that land into a remarkably profitable venture, and if i estimate correctly he will continue to strengthen it.
I am pleasantly surprised that the brigand you hired for transport has worked out well, and while he runs a relatively steep price, he seems worth the cost.
As far as for myself, I am afraid that protecting the Young Lords has turned out to be a non-issue. I humbly request that you issue me some more objectives in order to secure your presence on this frontier.
Your Humble Servant,
Sr. Rinaldo Vasari
Posted in town.
"
I, Sir Rinaldo Vasari, Knight errant of the Order of Balanced Scales, declare before my witnesses: Pietro Giotolli, and his brother, Giovanni Giotolli, that in the name of House Giotolli, I will resolve the starvation issue in the Farming Village north of Stragosa by Mid-Summer.
Signed,
Lord Pietro Giotolli
Lord Giovanni Giotolli
Sr. Rinaldo Vasari"