The Stragosa Theater
The Stragosa Theater is the name of the overall region that forms the setting for the Stragosa Chronicle. The map is divided into several Provinces that are relevant in matters of Warfare, Rulership and Stewardship. Provinces in the local region have one of five land types: Forest, Plains, Mountains, Hills, or Swamps. Each Province also has five locations that provide resources that may be Gathered. Each of the five Resources (or nodes) have a Quality and some have Structures and Improvements.
Select a Province to display more detailed information.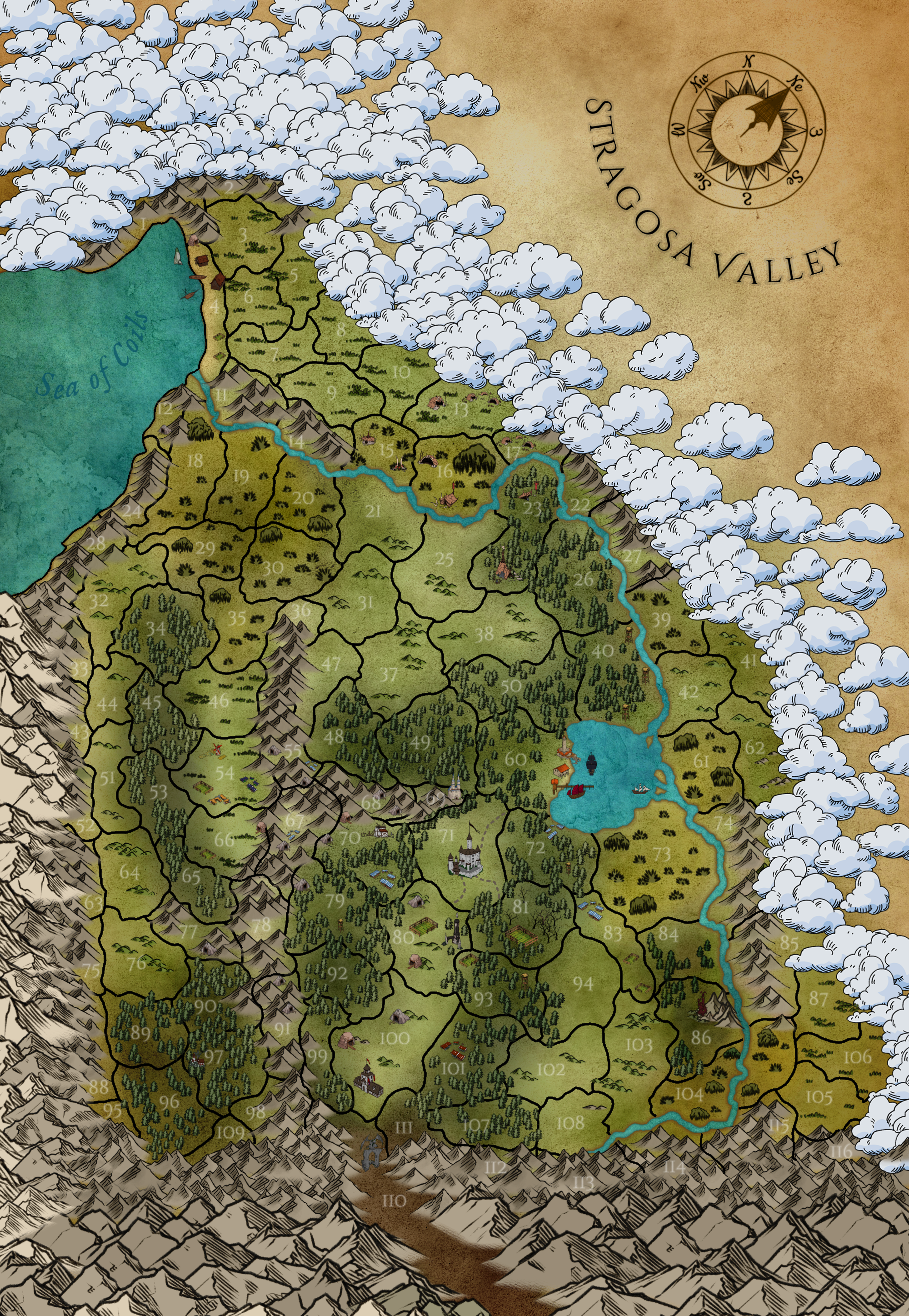 Province 12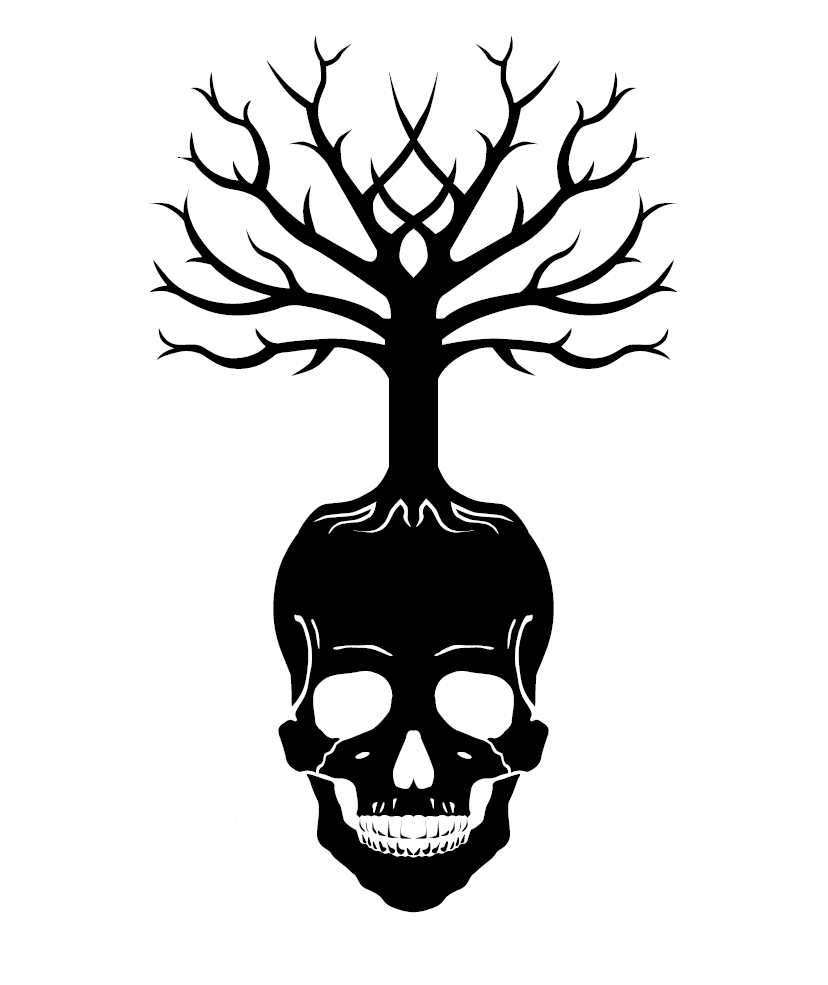 Name: Unnamed
Banner: Heidrich
Type: Mountain
Resource 1, Swamp:
No Structures
Quality Unknown
Resource 2, Swamp:
No Structures
Quality Unknown
Resource 3, Mountain:
Mine (1st Shaft- Soft Iron 10/10)
Quality 4
Resource 4, Mountain:
No Structures
Quality Unknown
Resource 5, Mountain:
No Structures
Quality Unknown

Province 1
Name: Unnamed
Banner: Unclaimed
Type: Mountain
Resource 1, Plains:
No Structures
Quality Unknown
Resource 2, Mountain:
No Structures
Quality Unknown
Resource 3, Mountain:
No Structures
Quality Unknown
Resource 4, Mountain:
No Structures
Quality Unknown
Resource 5, Mountain:
No Structures
Quality Unknown

Province 2
Name: Unnamed
Banner: Unclaimed
Type: Mountain
Resource 1, Plains:
No Structures
Quality Unknown
Resource 2, Mountain:
No Structures
Quality Unknown
Resource 3, Mountain:
No Structures
Quality Unknown
Resource 4, Mountain:
No Structures
Quality Unknown
Resource 5, Mountain:
No Structures
Quality Unknown

Province 3
Name: Unnamed
Banner: Unclaimed
Type: Plains
Resource 1, Plains:
No Structures
Quality Unknown
Resource 2, Mountain:
No Structures
Quality Unknown
Resource 3, Plains:
No Structures
Quality Unknown
Resource 4, Plains:
No Structures
Quality Unknown
Resource 5, Plains:
No Structures
Quality Unknown

Province 4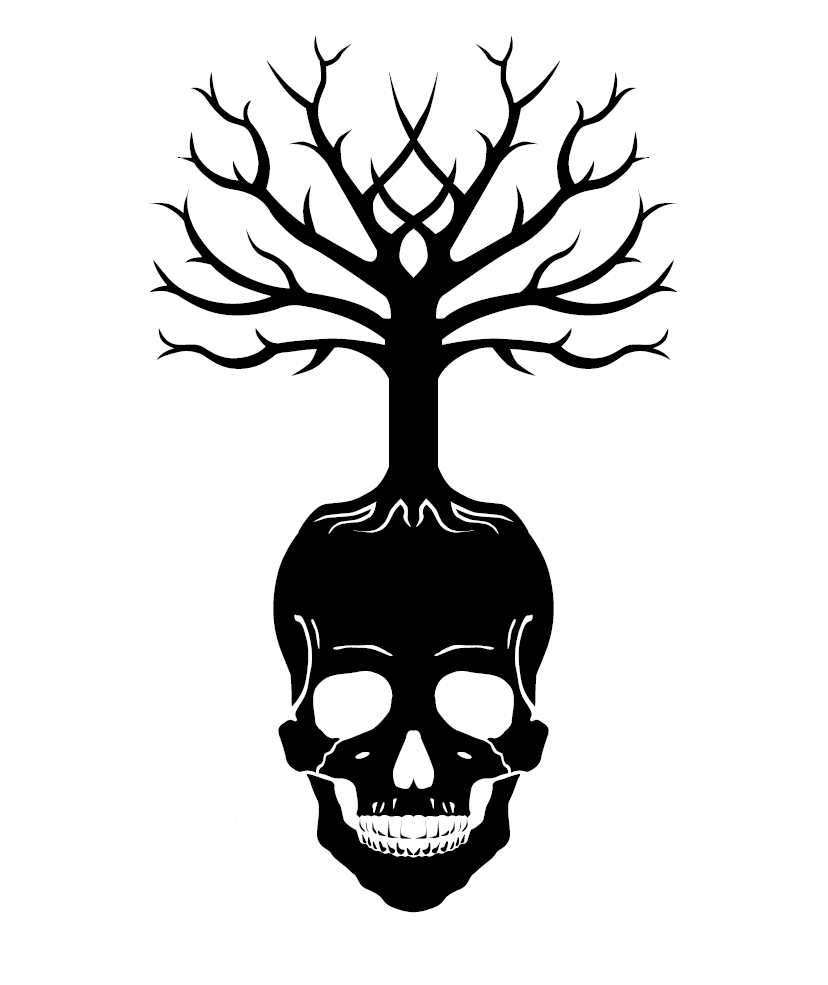 Name: Varmheim
Banner: Heidrich
Type: Plains
Resource 1, Mountain:
Vegetable Farm
Quality 1
Resource 2, Mountain:
Mine
Quality 1
Resource 3, Plains:
Sheep Farm
Quality 1
Resource 4, Plains:
Pig Farm
Quality 1
Resource 5, Plains:
Riding Horse Ranch
Quality 1

Province 5
Name: Unnamed
Banner: Unclaimed
Type: Plains
Resource 1, Mountain:
No Structures
Quality Unknown
Resource 2, Plains:
No Structures
Quality Unknown
Resource 3, Plains:
No Structures
Quality Unknown
Resource 4, Plains:
No Structures
Quality Unknown
Resource 5, Plains:
No Structures
Quality Unknown

Province 6
Name: Unnamed
Banner: Unclaimed
Type: Plains
Resource 1, Plains:
No Structures
Quality Unknown
Resource 2, Plains:
No Structures
Quality Unknown
Resource 3, Plains:
No Structures
Quality Unknown
Resource 4, Plains:
No Structures
Quality Unknown
Resource 5, Plains:
No Structures
Quality Unknown

Province 7
Name: Unnamed
Banner: Unclaimed
Type: Plains
Resource 1, Mountain:
No Structures
Quality Unknown
Resource 2, Plains:
No Structures
Quality Unknown
Resource 3, Plains:
No Structures
Quality Unknown
Resource 4, Plains:
No Structures
Quality Unknown
Resource 5, Plains:
No Structures
Quality Unknown

Province 70
Name: Ebonvoss Hollow
Banner: Vosslyn
Type: Forest
Resource 1, Mountain:
Mine (1st Shaft, Hard Iron 10/10)
Quality 4
Resource 2, Mountain:
Mine (2nd Shaft, Hard Iron 6/10)
Quality 4
Resource 3, Forest:
Logging Camp (10/10), Hunting Camp (10/10, 5/5)
Quality 3
Resource 4, Forest:
Hunting Camp (10/10, 5/5) Logging Camp (10/10)
Quality 5
Resource 5, Forest:
Logging Camp (4/10)
Hunting Camp (10/10, 5/5)
Quality 5

Broken Horsepower System: Forestry
Province 8
Name: Unnamed
Banner: Unclaimed
Type: Plains
Resource 1, Plains:
No Structures
Quality Unknown
Resource 2, Plains:
No Structures
Quality Unknown
Resource 3, Plains:
No Structures
Quality Unknown
Resource 4, Plains:
No Structures
Quality Unknown
Resource 5, Plains:
No Structures
Quality Unknown

Province 9
Name: Unnamed
Banner: Unclaimed
Type: Plains
Resource 1, Mountain:
No Structures
Quality Unknown
Resource 2, Swamp:
No Structures
Quality Unknown
Resource 3, Plains:
No Structures
Quality Unknown
Resource 4, Plains:
No Structures
Quality Unknown
Resource 5, Plains:
No Structures
Quality Unknown

Province 10
Name: Unnamed
Banner: Unclaimed
Type: Plains
Resource 1, Swamp:
No Structures
Quality Unknown
Resource 2, Plains:
No Structures
Quality Unknown
Resource 3, Plains:
No Structures
Quality Unknown
Resource 4, Plains:
No Structures
Quality Unknown
Resource 5, Plains:
No Structures
Quality Unknown

Province 72
Name: Shieldwood
Banner: Heidrich
Type: Forest
Resource 1, Swamp:
No Structures
Quality Unknown
Resource 2, Forest:
Logging Camp 10/10
Quality 5
Resource 3, Forest:
No Structures
Quality Unknown
Resource 4, Forest:
Hunting Camp (3/10, 2/5)
Quality 5

Antagonize: Default
Resource 5, Forest:
Logging Camp (10/20)
Quality 5

Province 73
Name: Light's Reach
Banner: Stragosa Diocese
Type: Swamp
Resource 1, Swamp:
No Structures
Quality Unknown
Resource 2, Swamp:
No Structures
Quality Unknown
Resource 3, Swamp:
No Structures
Quality Unknown
Resource 4, Swamp:
No Structures
Quality Unknown
Resource 5, Swamp:
No Structures
Quality Unknown

Province 80
[img src = https://www.gothiclarp.com/wp-content/uploads/2018/12/farmer.png width=25 height=25]
Name: Black Tower
Banner: Dilacorvo
Type: Hills
Resource 1, Forest:
Ruins of Cacciatori
Hunting Camp (0/5) (0/10)
Quality 5
Resource 2, Forest:
Hunting Camp (0/5, 0/10), Hunting Run
Quality 5
Resource 3, Hills:
Mine (Shaft 1, Soft Iron 0/10)
Quality 2
Resource 4, Hills:
Mine (Shaft 1, Stone 0/10)
Quality 4
Resource 5, Hills:
Ruined Vinyard
Quality 3

Broken Winepress
Province 81
Name: Proving Grounds
Banner: Fafnir
Type: Forest
Resource 1, Forest:
Hunting Camp (0/0) (0/0), Logging Camp 0/0
Quality 3
Resource 2, Plains:
Ruins of Caelistadt
Hemp Farm
Quality 4

Total Yield: 0
Resource 3, Forest:
Logging Camp (0/10)
Quality 4
Resource 4, Forest:
Logging Camp 0/10
Quality 4
Resource 5, Forest:
Logging Camp 0/10
Quality 4

Province 83
Name: Blood Fields
Banner: Fafnir
Type: Plains
Resource 1, Swamp:
No Structures
Quality Unknown
Resource 2, Forest:
Logging Camp (10/10)
Quality 5
Resource 3, Plains:
No Structures
Quality Unknown
Resource 4, Plains:
Vegetable Farm
Quality 3

Total Yield: 0
Resource 5, Plains:
Vegetable Farm
Quality 3

Total Yield: 0
Province 11
Name: Unnamed
Banner: Unclaimed
Type: Mountain
Resource 1, Mountain:
No Structures
Quality Unknown
Resource 2, Swamp:
No Structures
Quality Unknown
Resource 3, Mountain:
No Structures
Quality Unknown
Resource 4, Mountain:
No Structures
Quality Unknown
Resource 5, Mountain:
No Structures
Quality Unknown

Province 13
Name: Unnamed
Banner: Snake Totems
Type: Plains
Resource 1, Swamp:
No Structures
Quality Unknown
Resource 2, Swamp:
No Structures
Quality Unknown
Resource 3, Plains:
No Structures
Quality Unknown
Resource 4, Plains:
No Structures
Quality Unknown
Resource 5, Plains:
No Structures
Quality Unknown

Province 14
Name: Unnamed
Banner: Unclaimed
Type: Mountain
Resource 1, Swamp:
No Structures
Quality Unknown
Resource 2, Swamp:
No Structures
Quality Unknown
Resource 3, Mountain:
No Structures
Quality Unknown
Resource 4, Mountain:
No Structures
Quality Unknown
Resource 5, Mountain:
No Structures
Quality Unknown

Province 15
Name: Unnamed
Banner: Snake Totems
Type: Swamp
Resource 1, Swamp:
No Structures
Quality Unknown
Resource 2, Hills:
No Structures
Quality Unknown
Resource 3, Swamp:
No Structures
Quality Unknown
Resource 4, Swamp:
No Structures
Quality Unknown
Resource 5, Swamp:
No Structures
Quality Unknown

Province 16
Name: Unnamed
Banner: Snake Totems
Type: Swamp
Resource 1, Swamp:
No Structures
Quality Unknown
Resource 2, Swamp:
No Structures
Quality Unknown
Resource 3, Swamp:
No Structures
Quality Unknown
Resource 4, Plains:
No Structures
Quality Unknown
Resource 5, Mountain:
No Structures
Quality Unknown

Province 17
Name: Unnamed
Banner: Snake Totems
Type: Mountain
Resource 1, Swamp:
No Structures
Quality Unknown
Resource 2, Forest:
No Structures
Quality Unknown
Resource 3, Mountain:
No Structures
Quality Unknown
Resource 4, Mountain:
No Structures
Quality Unknown
Resource 5, Mountain:
No Structures
Quality Unknown

Province 18
Name: Unnamed
Banner: Unclaimed
Type: Swamp
Resource 1, Mountain:
No Structures
Quality Unknown
Resource 2, Mountain:
No Structures
Quality Unknown
Resource 3, Swamp:
No Structures
Quality Unknown
Resource 4, Swamp:
No Structures
Quality Unknown
Resource 5, Swamp:
No Structures
Quality Unknown

Province 19
Name: Unnamed
Banner: Unclaimed
Type: Swamp
Resource 1, Swamp:
No Structures
Quality Unknown
Resource 2, Swamp:
No Structures
Quality Unknown
Resource 3, Swamp:
No Structures
Quality Unknown
Resource 4, Swamp:
No Structures
Quality Unknown
Resource 5, Swamp:
No Structures
Quality Unknown

Province 20
Name: Unnamed
Banner: Unclaimed
Type: Swamp
Resource 1, Hills:
No Structures
Quality Unknown
Resource 2, Swamp:
No Structures
Quality Unknown
Resource 3, Swamp:
No Structures
Quality Unknown
Resource 4, Swamp:
No Structures
Quality Unknown
Resource 5, Swamp:
No Structures
Quality Unknown

Province 21
Name: Unnamed
Banner: Unclaimed
Type: Hills
Resource 1, Hills:
No Structures
Quality Unknown
Resource 2, Swamp:
No Structures
Quality Unknown
Resource 3, Hills:
No Structures
Quality Unknown
Resource 4, Hills:
No Structures
Quality Unknown
Resource 5, Hills:
No Structures
Quality Unknown

Province 22
Name: Unnamed
Banner: Unclaimed
Type: Mountain
Resource 1, Forest:
No Structures
Quality Unknown
Resource 2, Mountain:
No Structures
Quality Unknown
Resource 3, Mountain:
No Structures
Quality Unknown
Resource 4, Mountain:
No Structures
Quality Unknown
Resource 5, Mountain:
No Structures
Quality Unknown

Province 23
Name: Unnamed
Banner: Snake Totems
Type: Forest
Resource 1, Forest:
No Structures
Quality 4
Resource 2, Hills:
No Structures
Quality Unknown
Resource 3, Forest:
No Structures
Quality 4
Resource 4, Forest:
No Structures
Quality 4
Resource 5, Forest:
No Structures
Quality 4

Province 24
Name: Unnamed
Banner: Unclaimed
Type: Mountain
Resource 1, Mountain:
No Structures
Quality Unknown
Resource 2, Hills:
No Structures
Quality Unknown
Resource 3, Mountain:
No Structures
Quality Unknown
Resource 4, Mountain:
No Structures
Quality Unknown
Resource 5, Mountain:
No Structures
Quality Unknown

Province 25
Name: Unnamed
Banner: Snake Totems
Type: Hills
Resource 1, Hills:
No Structures
Quality Unknown
Resource 2, Forest:
No Structures
Quality Unknown
Resource 3, Hills:
No Structures
Quality Unknown
Resource 4, Hills:
No Structures
Quality Unknown
Resource 5, Hills:
No Structures
Quality Unknown

Province 26
Name: Unnamed
Banner: Snake Totems
Type: Forest
Resource 1, Forest:
No Structures
Quality Unknown
Resource 2, Hills:
No Structures
Quality Unknown
Resource 3, Forest:
No Structures
Quality Unknown
Resource 4, Forest:
No Structures
Quality Unknown
Resource 5, Forest:
No Structures
Quality Unknown

Province 27
Name: Unnamed
Banner: Unclaimed
Type: Mountain
Resource 1, Forest:
No Structures
Quality Unknown
Resource 2, Swamp:
No Structures
Quality Unknown
Resource 3, Mountain:
No Structures
Quality Unknown
Resource 4, Mountain:
No Structures
Quality Unknown
Resource 5, Mountain:
No Structures
Quality Unknown

Province 28
Name: Unnamed
Banner: Unclaimed
Type: Mountain
Resource 1, Hills:
No Structures
Quality Unknown
Resource 2, Hills:
No Structures
Quality Unknown
Resource 3, Mountain:
No Structures
Quality Unknown
Resource 4, Mountain:
No Structures
Quality Unknown
Resource 5, Mountain:
No Structures
Quality Unknown

Province 29
Name: Unnamed
Banner: Unclaimed
Type: Swamp
Resource 1, Forest:
No Structures
Quality Unknown
Resource 2, Hills:
No Structures
Quality Unknown
Resource 3, Swamp:
No Structures
Quality Unknown
Resource 4, Swamp:
No Structures
Quality Unknown
Resource 5, Swamp:
No Structures
Quality Unknown

Province 30
Name: Unnamed
Banner: Unclaimed
Type: Swamp
Resource 1, Swamp:
No Structures
Quality Unknown
Resource 2, Hills:
No Structures
Quality Unknown
Resource 3, Swamp:
No Structures
Quality Unknown
Resource 4, Swamp:
No Structures
Quality Unknown
Resource 5, Swamp:
No Structures
Quality Unknown

Province 31
Name: Unnamed
Banner: Unclaimed
Type: Hills
Resource 1, Hills:
No Structures
Quality Unknown
Resource 2, Swamp:
No Structures
Quality Unknown
Resource 3, Hills:
No Structures
Quality Unknown
Resource 4, Hills:
No Structures
Quality Unknown
Resource 5, Hills:
No Structures
Quality Unknown

Province 32
Name: Unnamed
Banner: Unclaimed
Type: Hills
Resource 1, Forest:
No Structures
Quality Unknown
Resource 2, Mountains:
No Structures
Quality Unknown
Resource 3, Hills:
No Structures
Quality Unknown
Resource 4, Hills:
No Structures
Quality Unknown
Resource 5, Hills:
No Structures
Quality Unknown

Province 33
Name: Unnamed
Banner: Unclaimed
Type: Mountain
Resource 1, Hills:
No Structures
Quality Unknown
Resource 2, Hills:
No Structures
Quality Unknown
Resource 3, Mountain:
No Structures
Quality Unknown
Resource 4, Mountain:
No Structures
Quality Unknown
Resource 5, Mountain:
No Structures
Quality Unknown

Province 34
Name: Unnamed
Banner: Unclaimed
Type: Forest
Resource 1, Hills:
No Structures
Quality Unknown
Resource 2, Plains:
No Structures
Quality Unknown
Resource 3, Forest:
No Structures
Quality Unknown
Resource 4, Forest:
No Structures
Quality Unknown
Resource 5, Forest:
No Structures
Quality Unknown

Province 35
Name: Unnamed
Banner: Unclaimed
Type: Swamp
Resource 1, Forest:
No Structures
Quality Unknown
Resource 2, Plains:
No Structures
Quality Unknown
Resource 3, Swamp:
No Structures
Quality Unknown
Resource 4, Swamp:
No Structures
Quality Unknown
Resource 5, Swamp:
No Structures
Quality Unknown

Province 36
Name: Unnamed
Banner: Unclaimed
Type: Mountain
Resource 1, Plains:
No Structures
Quality Unknown
Resource 2, Plains:
No Structures
Quality Unknown
Resource 3, Mountain:
No Structures
Quality Unknown
Resource 4, Mountain:
No Structures
Quality Unknown
Resource 5, Mountain:
No Structures
Quality Unknown

Province 37
Name: Unnamed
Banner: Unclaimed
Type: Hills
Resource 1, Forest:
No Structures
Quality Unknown
Resource 2, Hills:
No Structures
Quality Unknown
Resource 3, Hills:
No Structures
Quality Unknown
Resource 4, Hills:
No Structures
Quality Unknown
Resource 5, Hills:
No Structures
Quality Unknown

Province 38
Name: Unnamed
Banner: Unclaimed
Type: Hills
Resource 1, Forest:
No Structures
Quality Unknown
Resource 2, Forest:
No Structures
Quality Unknown
Resource 3, Hills:
No Structures
Quality Unknown
Resource 4, Hills:
No Structures
Quality Unknown
Resource 5, Hills:
No Structures
Quality Unknown

Province 39
Name: Unnamed
Banner: Unclaimed
Type: Swamp
Resource 1, Forest:
No Structures
Quality Unknown
Resource 2, Hills:
No Structures
Quality Unknown
Resource 3, Swamp:
No Structures
Quality Unknown
Resource 4, Swamp:
No Structures
Quality Unknown
Resource 5, Swamp:
No Structures
Quality Unknown

Province 40
Name: Unnamed
Banner: DeAngeles
Type: Forest
Resource 1, Forest:
Hunting Camp (10/10 5/5)
Quality 5
Resource 2, Hills:
No Structures
Quality Unknown
Resource 3, Forest:
Hunting Camp (10/10, 2/5)
Quality 5
Resource 4, Forest:
Hunting Camp (10/10 2/5)
Quality 5
Resource 5, Forest:
Hunter's Camp (10/10, 4/5)
Quality 5

Province 41
Name: Unnamed
Banner: Unclaimed
Type: Hills
Resource 1, Hills:
No Structures
Quality Unknown
Resource 2, Swamp:
No Structures
Quality Unknown
Resource 3, Hills:
No Structures
Quality Unknown
Resource 4, Hills:
No Structures
Quality Unknown
Resource 5, Hills:
No Structures
Quality Unknown

Province 42
Name: Unnamed
Banner: Unclaimed
Type: Hills
Resource 1, Swamp:
No Structures
Quality Unknown
Resource 2, Swamp:
No Structures
Quality Unknown
Resource 3, Hills:
No Structures
Quality Unknown
Resource 4, Hills:
No Structures
Quality Unknown
Resource 5, Hills:
No Structures
Quality Unknown

Province 43
Name: Unnamed
Banner: Unclaimed
Type: Mountain
Resource 1, Mountain:
No Structures
Quality Unknown
Resource 2, Hills:
No Structures
Quality Unknown
Resource 3, Mountain:
No Structures
Quality Unknown
Resource 4, Mountain:
No Structures
Quality Unknown
Resource 5, Mountain:
No Structures
Quality Unknown

Province 44
Name: Unnamed
Banner: Unclaimed
Type: Hills
Resource 1, Forest:
No Structures
Quality Unknown
Resource 2, Mountain:
No Structures
Quality Unknown
Resource 3, Hills:
No Structures
Quality Unknown
Resource 4, Hills:
No Structures
Quality Unknown
Resource 5, Hills:
No Structures
Quality Unknown

Province 45
Name: Unnamed
Banner: Unclaimed
Type: Forest
Resource 1, Plains:
No Structures
Quality Unknown
Resource 2, Hills:
No Structures
Quality Unknown
Resource 3, Forest:
No Structures
Quality Unknown
Resource 4, Forest:
No Structures
Quality Unknown
Resource 5, Forest:
No Structures
Quality Unknown

Province 46
Name: Unnamed
Banner: Unclaimed
Type: Plains
Resource 1, Swamp:
No Structures
Quality Unknown
Resource 2, Forest:
No Structures
Quality Unknown
Resource 3, Plains:
No Structures
Quality Unknown
Resource 4, Plains:
No Structures
Quality Unknown
Resource 5, Plains:
No Structures
Quality Unknown

Province 47
Name: Unnamed
Banner: Unclaimed
Type: Plains
Resource 1, Hills:
No Structures
Quality Unknown
Resource 2, Mountain:
No Structures
Quality Unknown
Resource 3, Plains:
No Structures
Quality Unknown
Resource 4, Plains:
No Structures
Quality Unknown
Resource 5, Plains:
No Structures
Quality Unknown

Province 48
Name: Unnamed
Banner: Unclaimed
Type: Forest
Resource 1, Plains:
No Structures
Quality Unknown
Resource 2, Hills:
No Structures
Quality Unknown
Resource 3, Forest:
No Structures
Quality Unknown
Resource 4, Forest:
No Structures
Quality Unknown
Resource 5, Forest:
No Structures
Quality Unknown

Province 49
Name: Unnamed
Banner: Unclaimed
Type: Forest
Resource 1, Forest:
No Structures
Quality Unknown
Resource 2, Forest:
No Structures
Quality Unknown
Resource 3, Forest:
No Structures
Quality Unknown
Resource 4, Forest:
No Structures
Quality Unknown
Resource 5, Forest:
No Structures
Quality Unknown

Province 50
Name: Unnamed
Banner: Unclaimed
Type: Forest
Resource 1, Forest:
No Structures
Quality Unknown
Resource 2, Forest:
No Structures
Quality Unknown
Resource 3, Forest:
No Structures
Quality Unknown
Resource 4, Forest:
No Structures
Quality Unknown
Resource 5, Forest:
No Structures
Quality Unknown

Province 51
Name: Unnamed
Banner: Unclaimed
Type: Hills
Resource 1, Forest:
No Structures
Quality Unknown
Resource 2, Mountain:
No Structures
Quality Unknown
Resource 3, Hills:
No Structures
Quality Unknown
Resource 4, Hills:
No Structures
Quality Unknown
Resource 5, Hills:
No Structures
Quality Unknown

Province 52
Name: Unnamed
Banner: Unclaimed
Type: Mountain
Resource 1, Hills:
No Structures
Quality Unknown
Resource 2, Mountain:
No Structures
Quality Unknown
Resource 3, Mountain:
No Structures
Quality Unknown
Resource 4, Mountain:
No Structures
Quality Unknown
Resource 5, Mountain:
No Structures
Quality Unknown

Province 53
Name: Unnamed
Banner: Unclaimed
Type: Forest
Resource 1, Hills:
No Structures
Quality Unknown
Resource 2, Plains:
No Structures
Quality Unknown
Resource 3, Forest:
No Structures
Quality Unknown
Resource 4, Forest:
No Structures
Quality Unknown
Resource 5, Forest:
No Structures
Quality Unknown

Province 54
Name: Unnamed
Banner: Trakt
Type: Plains
Resource 1, Plains: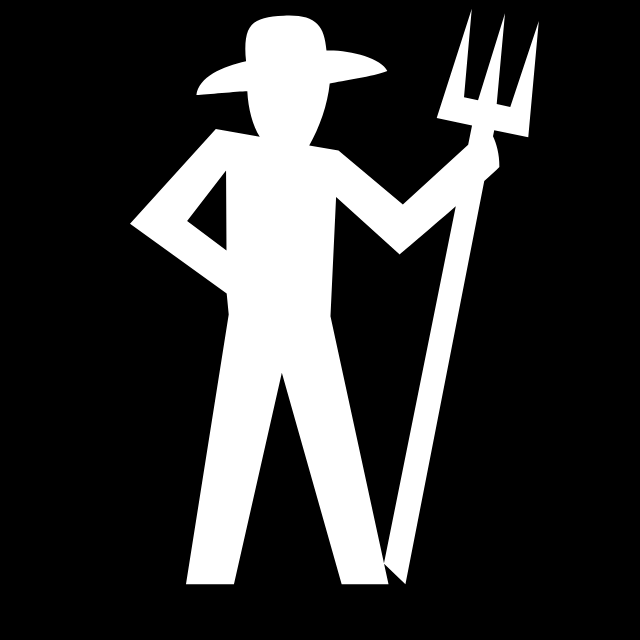 Farming Village: Hauchenberg
Orchard, Fruit Press (Gideon)
Quality 1
Resource 2, Plains: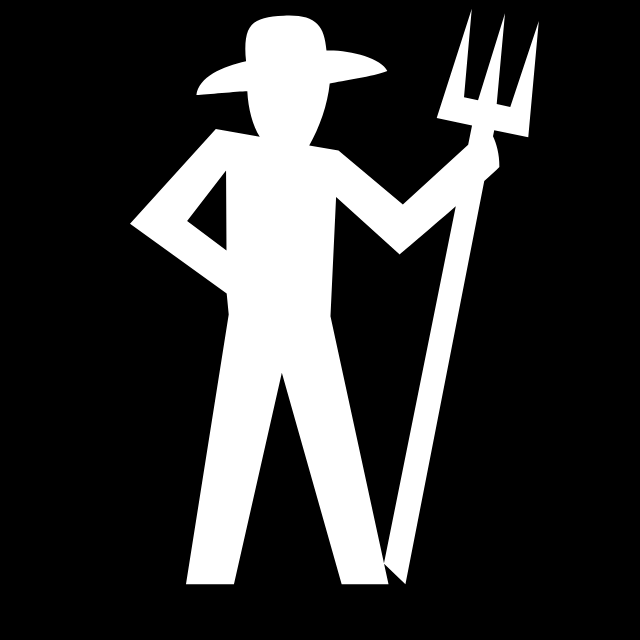 Farming Village: Rauben
No Structures
Quality Unknown
Resource 3, Plains:
No Structures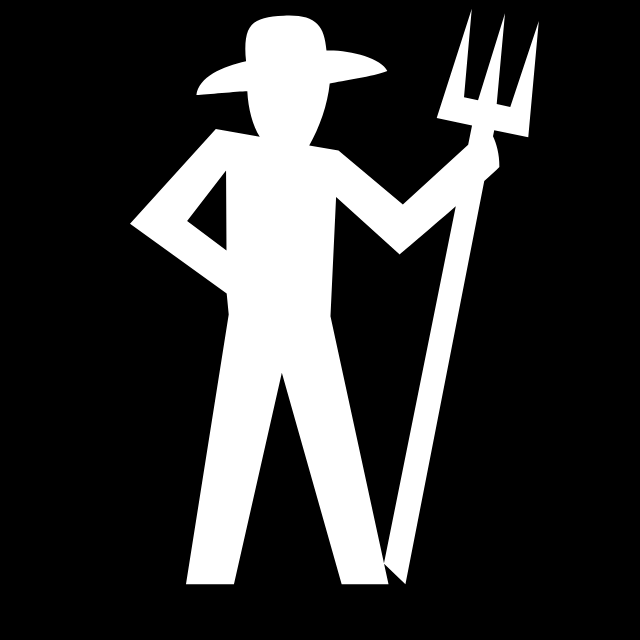 Farming Village: Florstadt
Quality Unknown
Resource 4, Plains: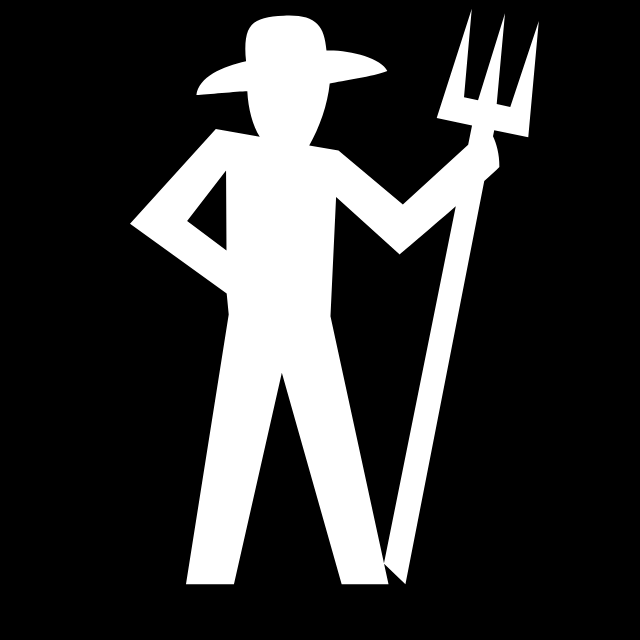 Farming Village: Hartha
No Structures
Quality Unknown
Resource 5, Plains: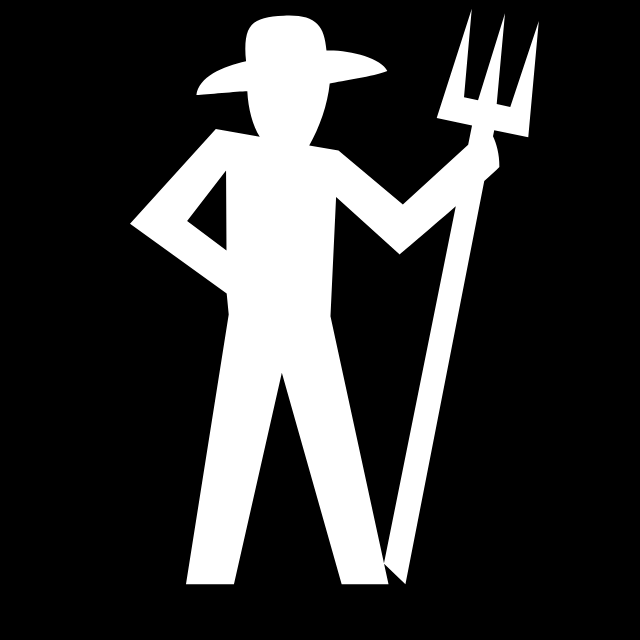 Farming Village: Grobstadt
No Structures
Quality Unknown

Province 55
Name: Unnamed
Banner: Korma Araga
Type: Mountain
Resource 1, Plains: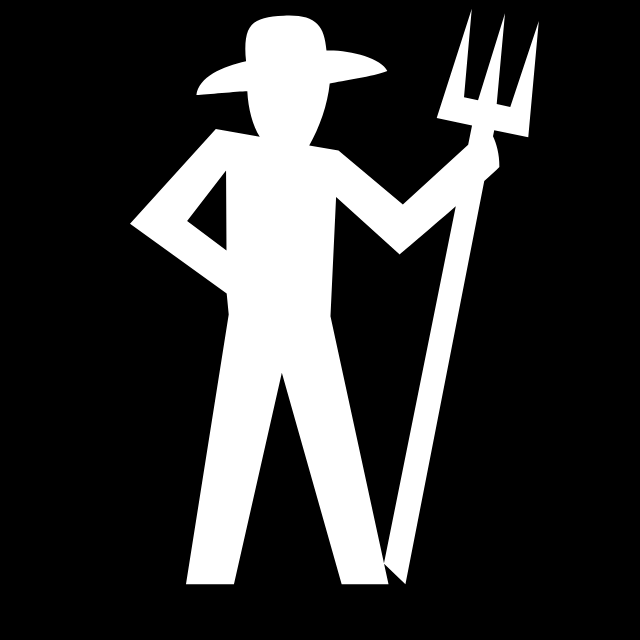 Farming Village: Lufterhof
No Structures
Quality Unknown
Resource 2, Forest:
No Structures
Quality Unknown
Resource 3, Mountain:
Mine (Shaft 1, Stone 0/10)
Quality 2
Resource 4, Mountain:
Mine (Shaft 1, Soft Iron 7/10)
Quality 5
Resource 5, Mountain:
No Structures
Quality Unknown

Province 60
Name: Portofino
Banner: Dilacorvo
Type: Forest
Resource 1, Forest:
Logging Camp (7/10), Hunting Camp (4/10 1/5), Windmill System: Work=
Forestry
Quality 4
Resource 2, Forest:
Logging Camp (4/10), Hunting Camp (2/10, 0/5)
Quality 5

Antagonized 1
Resource 3, Forest:
Logging Camp (0/10), Hunting Camp (4/10, 0/5)
Quality 5
Resource 4, Forest:
Logging Camp (6/10) Hunting Camp (9/10 0/5)
Quality 5
Resource 5, Forest:
No Structures
Quality Unknown

Province 61
Name: Unnamed
Banner: Unclaimed
Type: Swamp
Resource 1, Swamp:
No Structures
Quality Unknown
Resource 2, Hills:
No Structures
Quality Unknown
Resource 3, Swamp:
No Structures
Quality Unknown
Resource 4, Swamp:
No Structures
Quality Unknown
Resource 5, Swamp:
No Structures
Quality Unknown

Province 62
Name: Unnamed
Banner: Unclaimed
Type: Hills
Resource 1, Hills:
No Structures
Quality Unknown
Resource 2, Swamp:
No Structures
Quality Unknown
Resource 3, Hills:
No Structures
Quality Unknown
Resource 4, Hills:
No Structures
Quality Unknown
Resource 5, Hills:
No Structures
Quality Unknown

Province 63
Name: Unnamed
Banner: Unclaimed
Type: Mountain
Resource 1, Hills:
No Structures
Quality Unknown
Resource 2, Mountain:
No Structures
Quality Unknown
Resource 3, Mountain:
No Structures
Quality Unknown
Resource 4, Mountain:
No Structures
Quality Unknown
Resource 5, Mountain:
No Structures
Quality Unknown

Province 64
Name: Unnamed
Banner: Unclaimed
Type: Hills
Resource 1, Mountain:
No Structures
Quality Unknown
Resource 2, Forest:
No Structures
Quality Unknown
Resource 3, Hills:
No Structures
Quality Unknown
Resource 4, Hills:
No Structures
Quality Unknown
Resource 5, Hills:
No Structures
Quality Unknown

Province 65
Name: Unnamed
Banner: Unclaimed
Type: Forest
Resource 1, Plains:
No Structures
Quality Unknown

1 Lumber from G3280
1 Stone from G3284
2 Leather/Hide Bundles from G3283
1 Canvas from G2980
Resource 2, Mountain:
No Structures
Quality Unknown
Resource 3, Forest:
No Structures
Quality Unknown
Resource 4, Forest:
No Structures
Quality Unknown
Resource 5, Forest:
No Structures
Quality Unknown

Province 66
Name: Unnamed
Banner: Volksnand
Type: Plains
Resource 1, Mountain:
Mine (1st Shaft, Coal 10/10)
Quality 4
Resource 2, Forest:
Hunting Camp (10/10, 1/5), Hunting Run
Quality 5
Resource 3, Plains:
Sheep Farm
Farming Village
Quality 2

Ulfenstadt
Resource 4, Plains:
No Structures
Quality Unknown
Resource 5, Plains:
Farming Village
No Structures
Quality Unknown

Hulcheneich
Province 67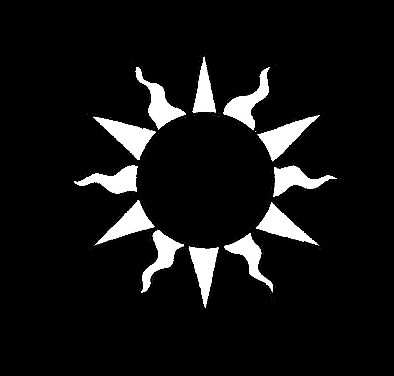 Name: Unnamed
Banner: Sonnenheim
Type: Mountain
Resource 1, Plains: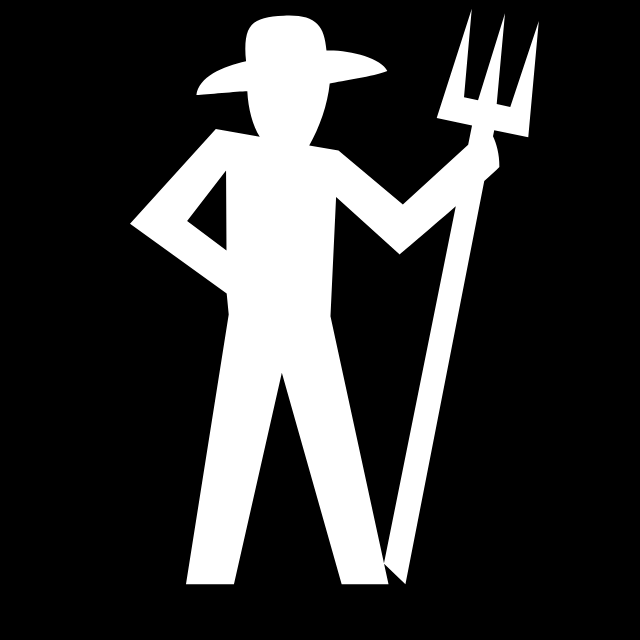 Farming Village: Abandoned
Hemp Farm, Oil Press (Staffed- Rinaldo)
Quality 1

1/5 Deconstruction of Farming Village
Resource 2, Forest:
No Structures
Quality 5
Resource 3, Mountain:
Mine (1st Shaft- Soft Iron 10/10)
Quality 3
Resource 4, Mountain:
No Structures
Quality Unknown
Resource 5, Mountain:
No Structures
Quality Unknown

Province 68
Name: The Giant's Eye
Banner: Vosslyn
Type: Mountain
Resource 1, Mountain:
Mine (1st Shaft, Hard Iron 10/10)
Quality 4
Resource 2, Forest:
No Structures
Quality Unknown
Resource 3, Mountain:
Mine (1st Shaft, Hard Iron 10/10)
Quality 4
Resource 4, Mountain:
Mine (1st Shaft, Coal, 10/10)
Quality 5
Resource 5, Mountain:
Mine (1st Shaft Coal 10/10)
Quality 3

Province 69
Name: Unnamed
Banner: Stragosa
Type: Mountain
Resource 1, Forest:
Hunting Camp (8/10, 3/5)
Quality 5
Resource 2, Forest:
No Structures
Quality Unknown
Resource 3, Mountain:
Monastery
Prelate: Emeric Sanguine
Quality Unknown
Resource 4, Mountain:
Mine (1st Shaft- Hard Iron 7/10)
Quality 4
Resource 5, Mountain:
No Structures
Quality Unknown

Province 74
Name: Unnamed
Banner: Unclaimed
Type: Mountain
Resource 1, Swamp:
No Structures
Quality Unknown
Resource 2, Swamp:
No Structures
Quality Unknown
Resource 3, Mountain:
No Structures
Quality Unknown
Resource 4, Mountain:
No Structures
Quality Unknown
Resource 5, Mountain:
No Structures
Quality Unknown

Province 75
Name: Unnamed
Banner: Unclaimed
Type: Mountain
Resource 1, Hills:
No Structures
Quality Unknown
Resource 2, Mountain:
No Structures
Quality Unknown
Resource 3, Mountain:
No Structures
Quality Unknown
Resource 4, Mountain:
No Structures
Quality Unknown
Resource 5, Mountain:
No Structures
Quality Unknown

Province 76
Name: Unnamed
Banner: Unclaimed
Type: Hills
Resource 1, Mountain:
No Structures
Quality Unknown
Resource 2, Forest:
No Structures
Quality Unknown
Resource 3, Hills:
No Structures
Quality Unknown
Resource 4, Hills:
No Structures
Quality Unknown
Resource 5, Hills:
No Structures
Quality Unknown

Province 77
Name: Unnamed
Banner: Scordatto
Type: Mountain
Resource 1, Hills:
Mine (1st Shaft Jewels 7/10)
Quality 1

Work System + Horse Power System
Resource 2, Forest:
No Structures
Quality Unknown
Resource 3, Mountain:
No Structures
Quality Unknown
Resource 4, Mountain:
No Structures
Quality Unknown
Resource 5, Mountain:
No Structures
Quality Unknown

Province 78
Name: Unnamed
Banner: Unclaimed
Type: Mountain
Resource 1, Forest:
No Structures
Quality Unknown
Resource 2, Forest:
No Structures
Quality Unknown
Resource 3, Mountain:
No Structures
Quality Unknown
Resource 4, Mountain:
No Structures
Quality Unknown
Resource 5, Mountain:
No Structures
Quality Unknown

Province 79
Name: Unnamed
Banner: Jaeger
Type: Forest
Resource 1, Forest:
Hunting Camp (10/10 5/5)
Quality 5
Resource 2, Mountain:
Mine (1st Shaft, Hard Iron 10/10)
Quality 4
Resource 3, Forest:
No Structures
Quality Unknown
Resource 4, Forest:
No Structures
Quality Unknown
Resource 5, Forest:
No Structures
Quality Unknown

Province 80
Name: Black Tower
Banner: Dilacorvo
Type: Hills
Resource 1, Forest:
Ruins of Cacciatori
Hunting Camp (0/5) (0/10)
Quality 5
Resource 2, Forest:
Hunting Camp (0/5, 0/10), Hunting Run
Quality 5
Resource 3, Hills:
Mine (Shaft 1, Soft Iron 0/10)
Quality 2
Resource 4, Hills:
Mine (Shaft 1, Stone 0/10)
Quality 4
Resource 5, Hills:
Ruined Vinyard
Quality 3

Broken Winepress
Province 81
Name: Proving Grounds
Banner: Fafnir
Type: Forest
Resource 1, Forest:
Hunting Camp (0/0) (0/0), Logging Camp 0/0
Quality 3
Resource 2, Plains:
Ruins of Caelistadt
Hemp Farm
Quality 4

Total Yield: 0
Resource 3, Forest:
Logging Camp (0/10)
Quality 4
Resource 4, Forest:
Logging Camp 0/10
Quality 4
Resource 5, Forest:
Logging Camp 0/10
Quality 4

Province 83
Name: Blood Fields
Banner: Fafnir
Type: Plains
Resource 1, Swamp:
No Structures
Quality Unknown
Resource 2, Forest:
Logging Camp (10/10)
Quality 5
Resource 3, Plains:
No Structures
Quality Unknown
Resource 4, Plains:
Vegetable Farm
Quality 3

Total Yield: 0
Resource 5, Plains:
Vegetable Farm
Quality 3

Total Yield: 0
Province 84
Name: Beastwood
Banner: Unclaimed
Type: Forest
Resource 1, Swamp:
No Structures
Quality Unknown
Resource 2, Plains:
No Structures
Quality Unknown
Resource 3, Forest:
No Structures
Quality Unknown
Resource 4, Forest:
No Structures
Quality Unknown
Resource 5, Forest:
No Structures
Quality Unknown

Province 85
Name: Unnamed
Banner: Unclaimed
Type: Mountain
Resource 1, Swamp:
No Structures
Quality Unknown
Resource 2, Plains:
No Structures
Quality Unknown
Resource 3, Mountain:
No Structures
Quality Unknown
Resource 4, Mountain:
No Structures
Quality Unknown
Resource 5, Mountain:
No Structures
Quality Unknown

Province 86
Name: Red Abbey
Banner: Unclaimed
Type: Forest
Resource 1, Swamp:
No Structures
Quality Unknown
Resource 2, Forest:
No Structures
Quality Unknown
Resource 3, Forest:
No Structures
Quality Unknown
Resource 4, Forest:
No Structures
Quality Unknown
Resource 5, Mountain:
No Structures
Quality Unknown

Province 87
Name: Unnamed
Banner: Unclaimed
Type: Plains
Resource 1, Swamp:
No Structures
Quality Unknown
Resource 2, Plains:
No Structures
Quality Unknown
Resource 3, Plains:
No Structures
Quality Unknown
Resource 4, Plains:
No Structures
Quality Unknown
Resource 5, Plains:
No Structures
Quality Unknown

Province 88
Name: Unnamed
Banner: Unclaimed
Type: Mountain
Resource 1, Mountain:
No Structures
Quality Unknown
Resource 2, Forest:
No Structures
Quality Unknown
Resource 3, Mountain:
No Structures
Quality Unknown
Resource 4, Mountain:
No Structures
Quality Unknown
Resource 5, Mountain:
No Structures
Quality Unknown

Province 89
Name: Unnamed
Banner: Unclaimed
Type: Forest
Resource 1, Forest:
No Structures
Quality Unknown
Resource 2, Hills:
No Structures
Quality Unknown
Resource 3, Forest:
No Structures
Quality Unknown
Resource 4, Forest:
No Structures
Quality Unknown
Resource 5, Forest:
No Structures
Quality Unknown

Province 90
Name: Unnamed
Banner: Unclaimed
Type: Forest
Resource 1, Hills:
No Structures
Quality Unknown
Resource 2, Forest:
No Structures
Quality Unknown
Resource 3, Forest:
No Structures
Quality Unknown
Resource 4, Forest:
No Structures
Quality Unknown
Resource 5, Forest:
No Structures
Quality Unknown

Province 91
Name: Unnamed
Banner: Unclaimed
Type: Mountain
Resource 1, Forest:
No Structures
Quality Unknown
Resource 2, Forest:
No Structures
Quality Unknown
Resource 3, Mountain:
No Structures
Quality Unknown
Resource 4, Mountain:
Mine (Shaft 1, Stone 1/10)
Quality 3
Resource 5, Mountain:
Mine (Shaft 1, Coal 10/10)
Quality 4

Province 92
Name: Unnamed
Banner: Unclaimed
Type: Forest
Resource 1, Hills:
No Structures
Quality Unknown
Resource 2, Hills:
No Structures
Quality Unknown
Resource 3, Forest:
No Structures
Quality Unknown
Resource 4, Forest:
No Structures
Quality Unknown
Resource 5, Forest:
No Structures
Quality Unknown

Province 93
Name: Unnamed
Banner: Giotolli
Type: Forest
Resource 1, Plains:
Sheep Farm, Fattened Early Winter
Quality 2

Herdingx2
Resource 2, Hills:
Mine (2st Shaft, Hard Iron 7/10)
Quality 3
Resource 3, Forest:
Hunting Camp (3/10, 0/5)
Quality 5
Resource 4, Forest:
Hunting Camp (10/10, 2/5)
Quality 5
Resource 5, Forest:
Logging Camp (10/10)
Quality Unknown

Province 94
Name: Unnamed
Banner: Gale
Type: Plains
Resource 1, Forest:
Hunting Camp
(1/5 10/10)
Quality 5
Resource 2, Forest:
Logging Camp (9/10, 5/5) Hunting Camp (3/5, 8/10)
Quality 5
Resource 3, Plains:
No Structures
Quality Unknown
Resource 4, Plains:
No Structures
Quality Unknown
Resource 5, Plains:
No Structures
Quality Unknown

Province 95
Name: Unnamed
Banner: Unclaimed
Type: Mountain
Resource 1, Forest:
No Structures
Quality Unknown
Resource 2, Forest:
No Structures
Quality Unknown
Resource 3, Mountain:
No Structures
Quality Unknown
Resource 4, Mountain:
No Structures
Quality Unknown
Resource 5, Mountain:
No Structures
Quality Unknown

Province 96
Name: Unnamed
Banner: Unclaimed
Type: Forest
Resource 1, Forest:
No Structures
Quality Unknown
Resource 2, Forest:
No Structures
Quality Unknown
Resource 3, Forest:
No Structures
Quality Unknown
Resource 4, Forest:
No Structures
Quality Unknown
Resource 5, Forest:
No Structures
Quality Unknown

Province 97
Name: Unnamed
Banner: Unclaimed
Type: Forest
Resource 1, Forest:
No Structures
Quality Unknown
Resource 2, Forest:
No Structures
Quality Unknown
Resource 3, Forest:
No Structures
Quality Unknown
Resource 4, Forest:
No Structures
Quality Unknown
Resource 5, Forest:
No Structures
Quality Unknown

Province 98
Name: Unnamed
Banner: Unclaimed
Type: Mountain
Resource 1, Forest:
No Structures
Quality Unknown
Resource 2, Forest:
No Structures
Quality Unknown
Resource 3, Mountain:
No Structures
Quality Unknown
Resource 4, Mountain:
No Structures
Quality Unknown
Resource 5, Mountain:
No Structures
Quality Unknown

Province 99
Name: Unnamed
Banner: Unclaimed
Type: Forest
Resource 1, Mountain:
No Structures
Quality Unknown
Resource 2, Mountain:
No Structures
Quality Unknown
Resource 3, Forest:
No Structures
Quality Unknown
Resource 4, Forest:
No Structures
Quality Unknown
Resource 5, Forest:
No Structures
Quality Unknown

Province 100
Name: Silbran
Banner: Drake
Type: Hills
Resource 1, Forest:
No Structures
Quality Unknown
Resource 2, Plains:
No Structures
Quality Unknown

materials for village paid
Resource 3, Hills:
Mine (Shaft 1, Hard Iron 4/10)
Quality 3
Resource 4, Hills:
Mine (Shaft 2, Coal, 10/10)
Quality 4
Resource 5, Hills:
Vinyard
Quality 1

Province 101
Name: Silwood
Banner: Drake
Type: Forest
Resource 1, Hills: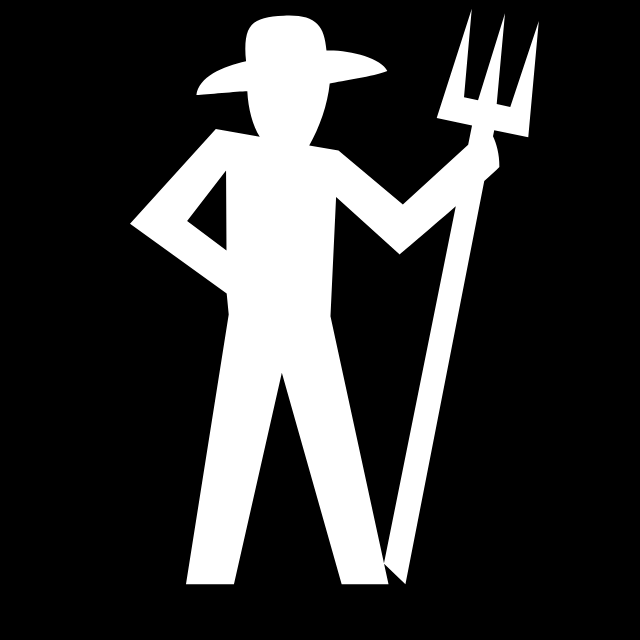 Farming Village: Oakshire
No Structures
Quality Unknown
Resource 2, Hills: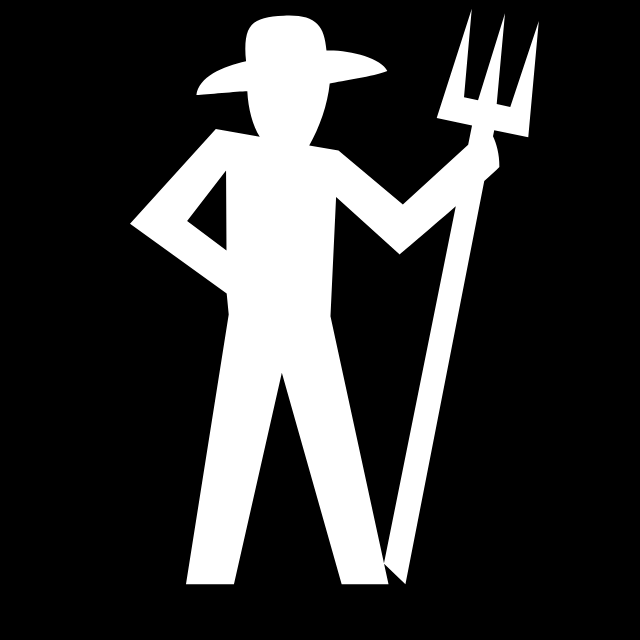 Farming Village: Redton
No Structures
Quality Unknown
Resource 3, Forest:
Hunting Camp (10/10, 5/5)
Quality 5
Resource 4, Forest:
No Structures
Quality Unknown
Resource 5, Forest:
Logging Camp
Quality 5

Logging Actions remains 14/20
Province 102
Name: Unnamed
Banner: Unclaimed
Type: Hills
Resource 1, Forest:
No Structures
Quality Unknown
Resource 2, Forest:
No Structures
Quality Unknown
Resource 3, Hills:
No Structures
Quality Unknown
Resource 4, Hills:
No Structures
Quality Unknown
Resource 5, Hills:
No Structures
Quality Unknown

Province 103
Name: Tusk Grove
Banner: Unclaimed
Type: Hills
Resource 1, Plains:
No Structures
Quality Unknown
Resource 2, Forest:
No Structures
Quality Unknown
Resource 3, Hills:
No Structures
Quality Unknown
Resource 4, Hills:
No Structures
Quality Unknown
Resource 5, Hills:
No Structures
Quality Unknown

Province 104
Name: Boneyard
Banner: Unclaimed
Type: Swamp
Resource 1, Mountain:
No Structures
Quality Unknown
Resource 2, Swamp:
No Structures
Quality Unknown
Resource 3, Swamp:
No Structures
Quality Unknown
Resource 4, Swamp:
No Structures
Quality Unknown
Resource 5, Swamp:
No Structures
Quality Unknown

Province 105
Name: Unnamed
Banner: Unclaimed
Type: Plains
Resource 1, Plains:
No Structures
Quality Unknown
Resource 2, Swamp:
No Structures
Quality Unknown
Resource 3, Plains:
No Structures
Quality Unknown
Resource 4, Plains:
No Structures
Quality Unknown
Resource 5, Plains:
No Structures
Quality Unknown

Province 106
Name: Unnamed
Banner: Unclaimed
Type: Plains
Resource 1, Plains:
No Structures
Quality Unknown
Resource 2, Swamp:
No Structures
Quality Unknown
Resource 3, Plains:
No Structures
Quality Unknown
Resource 4, Plains:
No Structures
Quality Unknown
Resource 5, Plains:
No Structures
Quality Unknown

Province 107
Name: Unnamed
Banner: Unclaimed
Type: Forest
Resource 1, Forest:
No Structures
Quality Unknown
Resource 2, Hills:
No Structures
Quality Unknown
Resource 3, Forest:
No Structures
Quality Unknown
Resource 4, Forest:
No Structures
Quality Unknown
Resource 5, Forest:
No Structures
Quality Unknown

Province 108
Name: Elderwatch
Banner: Unclaimed
Type: Hills
Resource 1, Forest:
No Structures
Quality Unknown
Resource 2, Hills:
No Structures
Quality Unknown
Resource 3, Hills:
No Structures
Quality Unknown
Resource 4, Hills:
No Structures
Quality Unknown
Resource 5, Hills:
No Structures
Quality Unknown

Province 109
Name: Unnamed
Banner: Unclaimed
Type: Mountain
Resource 1, Forest:
No Structures
Quality Unknown
Resource 2, Forest:
No Structures
Quality Unknown
Resource 3, Mountain:
No Structures
Quality Unknown
Resource 4, Mountain:
No Structures
Quality Unknown
Resource 5, Mountain:
No Structures
Quality Unknown

Province 110
Name: Dragon's Gate
Banner: Drake
Type: Mountain Pass
Resource 1, Mountain:
Mine (Stone 1st Shaft 7/10)
Quality 4
Resource 2, Hills:
No Structures
Quality Unknown
Resource 3, Mountain Pass:
Mine (1st Shaft Soft Iron 10/10)
Quality 4
Resource 4, Mountain Pass:
Mine (1st Shaft, Coal, 10/10)
Quality 4
Resource 5, Mountain Pass:
No Structures
Quality Unknown

Province 111
Name: Unnamed
Banner: Unclaimed
Type: Mountain
Resource 1, Forest:
No Structures
Quality Unknown
Resource 2, Hills:
No Structures
Quality Unknown
Resource 3, Mountain:
No Structures
Quality Unknown
Resource 4, Mountain:
No Structures
Quality Unknown
Resource 5, Mountain:
No Structures
Quality Unknown

Province 112
Name: Unnamed
Banner: Unclaimed
Type: Mountain
Resource 1, Forest:
No Structures
Quality Unknown
Resource 2, Hills:
No Structures
Quality Unknown
Resource 3, Mountain:
No Structures
Quality Unknown
Resource 4, Mountain:
No Structures
Quality Unknown
Resource 5, Mountain:
No Structures
Quality Unknown

Province 113
Name: Unnamed
Banner: Unclaimed
Type: Mountain
Resource 1, Mountain:
No Structures
Quality Unknown
Resource 2, Hills:
No Structures
Quality Unknown
Resource 3, Mountain:
No Structures
Quality Unknown
Resource 4, Mountain:
No Structures
Quality Unknown
Resource 5, Mountain:
No Structures
Quality Unknown

Province 114
Name: Unnamed
Banner: Unclaimed
Type: Mountain
Resource 1, Swamp:
No Structures
Quality Unknown
Resource 2, Mountain:
No Structures
Quality Unknown
Resource 3, Mountain:
No Structures
Quality Unknown
Resource 4, Mountain:
No Structures
Quality Unknown
Resource 5, Mountain:
No Structures
Quality Unknown

Province 115
Name: Unnamed
Banner: Unclaimed
Type: Mountain
Resource 1, Mountain:
No Structures
Quality Unknown
Resource 2, Mountain:
No Structures
Quality Unknown
Resource 3, Mountain:
No Structures
Quality Unknown
Resource 4, Mountain:
No Structures
Quality Unknown
Resource 5, Mountain:
No Structures
Quality Unknown

Province 71
Name: Stragosa
Banner: Heidrich
Type: Forest
Resource 1, Plains: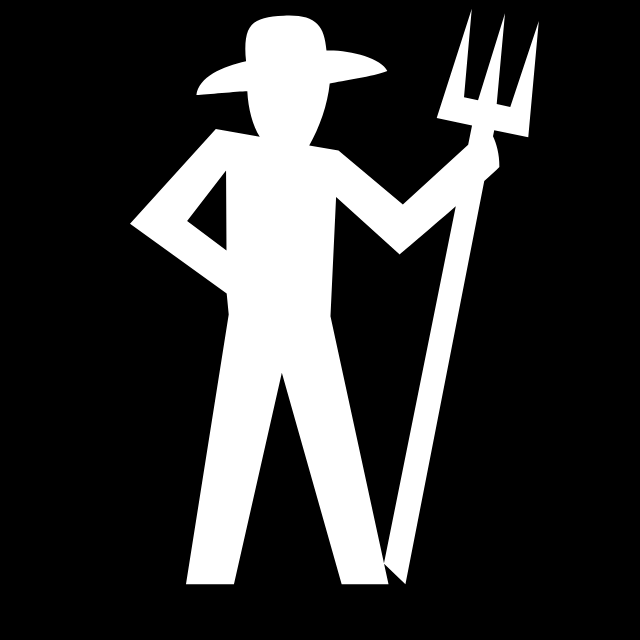 Farming Village: Schweinhofen
Pig Farm- Fattening 5
Smoke House (Staffed by Heinrich Aldebrand), Pasture
Quality 5

Pasture
Resource 2, Mountain: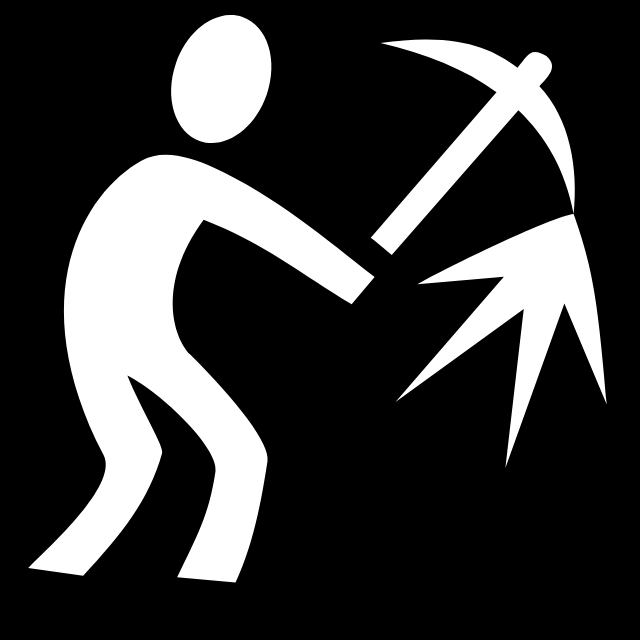 Mining Village: Eisenstein
Mine (6th Shaft, Silver 7/10)
Quality 1

Horsepower+ Work System
Resource 3, Plains:
Vegetable Farm, Mill, Plowshed (Unstaffed)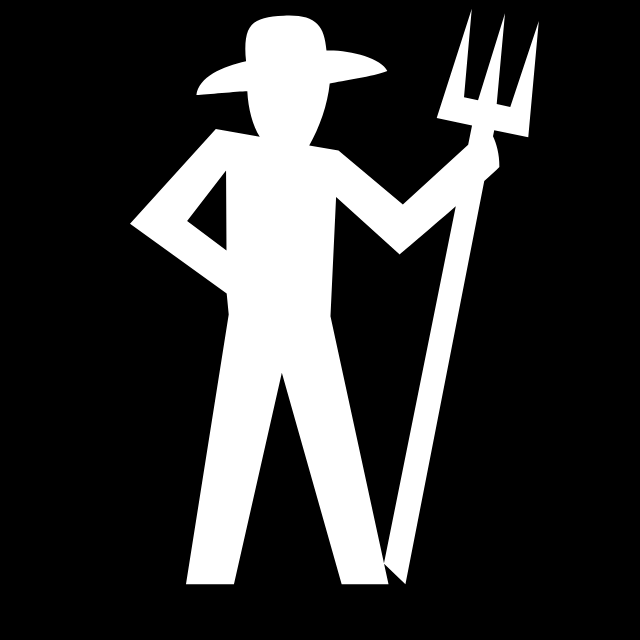 Farming Village: Weilandhof
Quality 5

Total Yield: 0
Mill staffed by Lysander Spero Freiheit
Resource 4, Plains: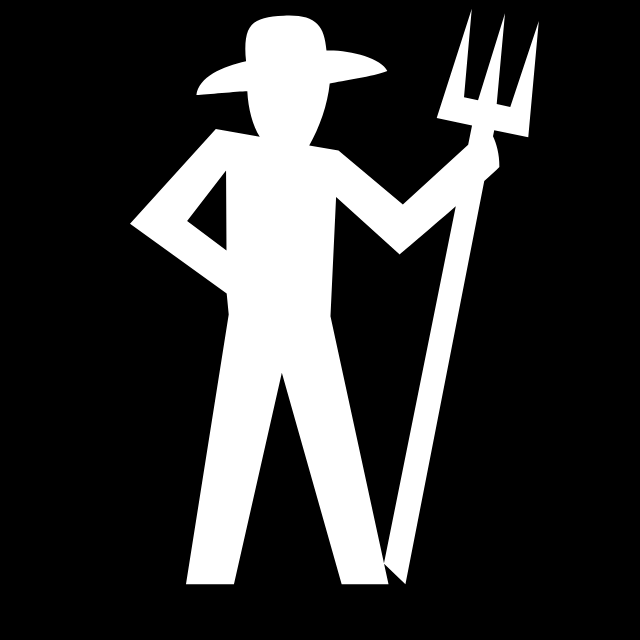 Farming Village: Bogenhafen
Sheep Farm- Fattened Early Winter, Dairy staffed by Grel
Quality 2
Resource 5, Forest: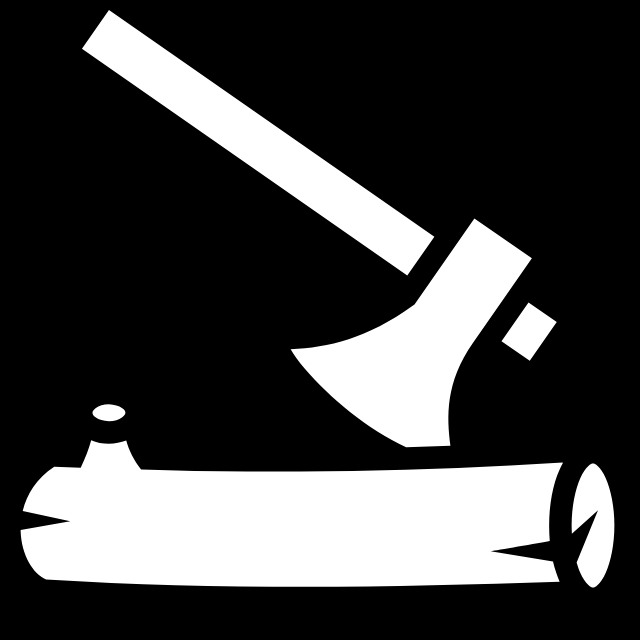 Forest Village: Holzfallenstadt
Logging Camp (10/10), Apiary (Staffed by Peasants), Hunting Camp (2/2, 1/1), Poultry Coop (Staffed by Santiago)
Quality 1